---
At DSC, our collective team expertise with years of experience highlights our ability to provide excellent services, surpassing our client's expectations. Digital Space Capital Limited offers you a wide range of financial services with seamless solutions in asset management, corporate finance & business advisory, on-lending, forex services, brokerage & dealings, crowdfunding & aggregation. Our services cut across key areas in finance and business management across Sub-Saharan Africa.
---
---
Our Philosophy
---
We believe that the African Dream is positive and upwardly aspirational given our diverse and dynamic population and market. Hence, we seek to create faster processes, solutions and innovative gateway services in Nigeria, Africa and the world. That is our brand value at its core; "finance at its finest".
---
Our Mission
---
Our unique proposition is to achieve exponential growth through our robust result-driven streams of opportunities ensuring that we maximize returns for our stakeholders.
---
Our Vision
---
To be Africa's finest pro-active and digital-led finance company renowned for excellent service.
Committed to Innovation
---
We are a technology-driven financial institution equipped with the resources to continuously develop intelligent and seamless solutions for our clients to improve the ever-changing dynamics of the market place.
Building Trusted Partnership
---
We are professionals in the finance industry. We create a reliable ambiance for our stakeholders which in turn fosters transparency & integrity in all our dealings, enabling us to build and win together.
Passion for Excellence
---
We invest in the best technology; providing you with expert services and an overall outstanding passion for excellence. Our team is committed to offering quality solutions to our clients as we strive to incorporate excellence in all we do.
Meet Our People
---
Management Team
---
Olubukola Abitoye
---
---
Managing Director
---
---
Egwuatu Gabriel
---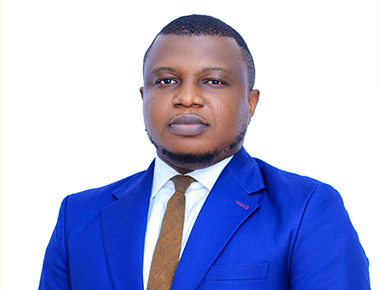 ---
Group, Chief Operating Officer
---
---
Abimbola Sofeso
---
---
Group Head, Credit and Business Growth
---
---
Sulaiman Akintola
---
---
Head, Human Resources & Admin
---
---
Ruth Olubunmi David
---
---
Group, Financial controller
---
---
Halimat Ajumobi
---
---
Head, Legal
---
---
Olabode Ezekiel
---
---
Group Head, Internal Control and Audit
---